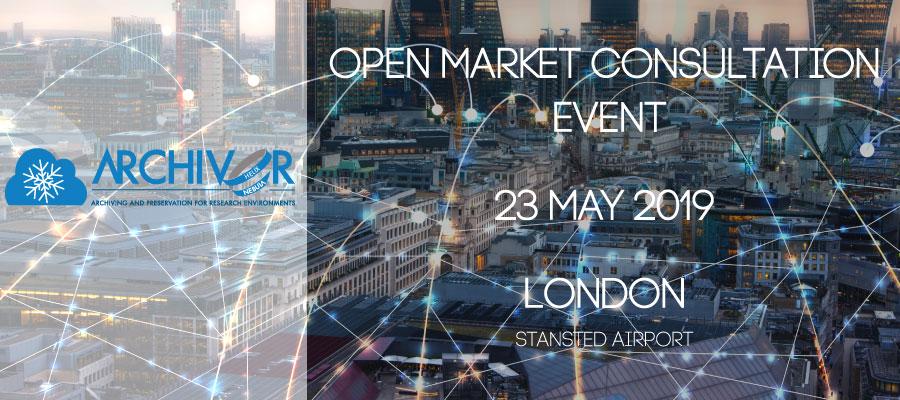 EVENT DESCRIPTION
This Open Market Consultation (OMC) event is organised by EMBL-EBI.
This event is targeted to potential bidders and open to end-users.
During this event, companies interested in the tender and buyers will discuss the R&D challenges of the Buyers Group deployment scenarios.
The results obtained on the Open Market Consultation will serve as a base of the Tender specifications to be published in October 2019.
AGENDA
The event will start at 10.00 AM and close at 16.40 PM
Registration and Welcome Coffee 
Project Update
Tender Process and Requirements 
Deployment Scenarios (covering deployments from CERN, DESY, EMBL and PIC)
Lunch
GEANT Network Connectivity Scenarios
Federated Identity Management Overview
Wrapping Up and Next Steps
SLIDES FROM THE EVENT
REGISTRATION
The registration for this event is closed. Click here to see and register for upcoming ARCHIVER events.
VENUE
Radisson Blu, London Stansted Airport, Waltham Close, Stansted CM24 1PP, UK
HOTELS NEARBY:
Radisson Blu Stansted
Within walking distance of the conference site
London Stansted Airport, Waltham Close,
Stansted CM24 1PP, UK
Website
Hampton by Hilton London Stansted Airport
Within walking distance of the conference site
Bassingbourn Rd,
Stansted CM24 1QW, UK
Website
Novotel London Stansted Airport
Regular bus to the conference site
Round Coppice Rd,
Stansted CM24 1SF, UK
Website
 
Event type: