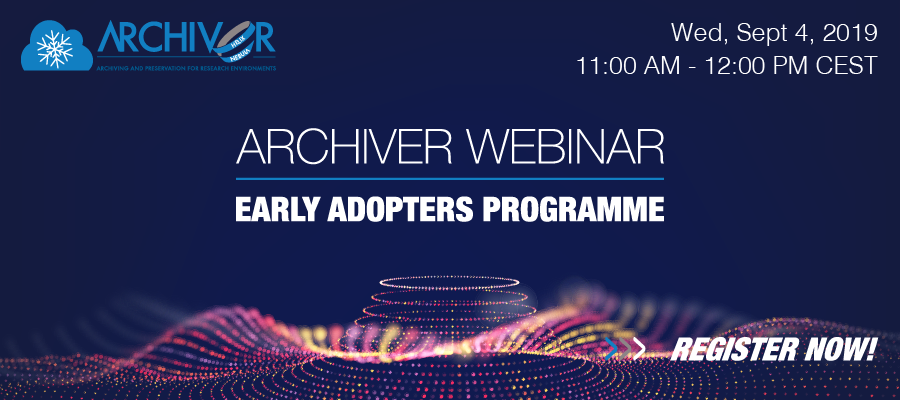 The
Early Adopter Programme
is open to organisations with a special interest in closely following the ARCHIVER PCP, from either a policy, supply or demand perspective. It allows you to help shape the R&D carried out in the project, test the solutions developed, giving your organisation a potential route to purchasing pilot-scale services.
---
Want to know more about ARCHIVER Early Adopters Programme?
Don't miss the Early Adopters Webinar on Wednesday 26 June, from 15:00 CET.
The webinar has been moved to Wednesday 4 September 2019 at 11:00 CEST!
The ARCHIVER team will present the benefits and process for becoming an Early Adopter. You are all invited to ask any kind of question in order to submit your expression of interest!
---
Date & Time: 
Wednesday, 26 June starting at 15:00 CEST 4 September 2019 starting at 11:00 CEST
Panellists:
Joao Fernandes , CERN and ARCHIVER Coordinator
Marion Devouassoux, CERN
Event type: